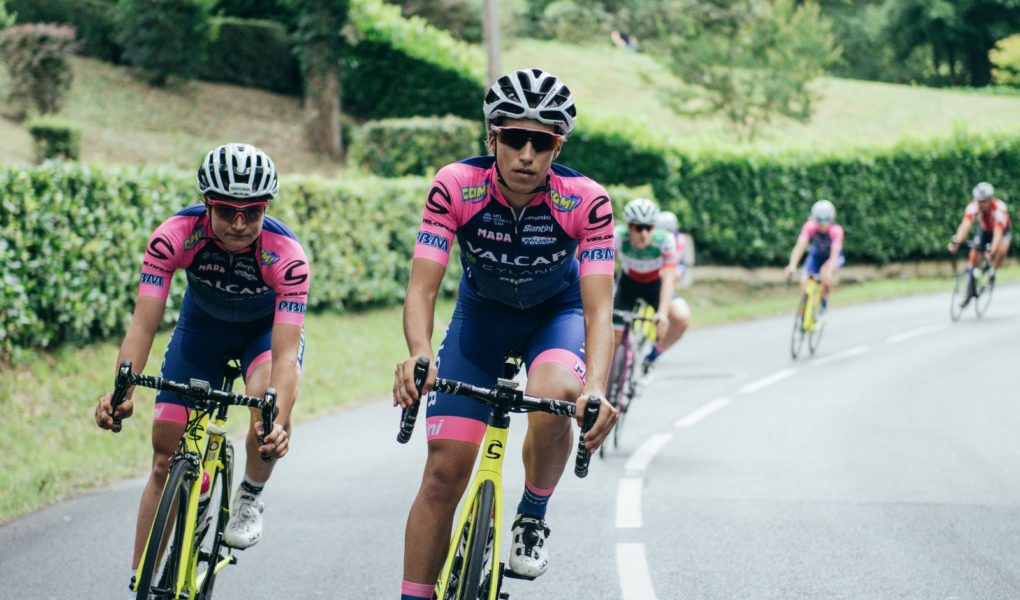 Bend36 Official Supplier of Valcar Cylance for the second half of the 2019 season.
After a period of testing during the Giro Rosa and the recent Italian Road Championships, an agreement was formalized between Bend36 and Valcar Cylance, one of the most promising Italian UCI Women World Tour teams. Bend36, born from the happy intuition of Alessandro Rombelli and the two cycling legends Alberto Contador and Ivan Basso, will supply to the athletes of Valcar Cylance its complete range of products for the pre- and post-race.
"We are very happy to have added Valcar Cylance to the number of teams we work with. We believe that the feedback from athletes who work hard to get the most out of us is essential, and they goad us to improve our products, giving us a new angle to work on together" explained Alessandro Rombelli.
The partnership between Bend36 and Valcar Cylance will not be limited to a simple supply of products to the blue and fuchsia athletes, but will result in something more. In fact the team directed by Davide Arzeni and that counts – among others – champions of the caliber of Elisa Balsamo, Marta Cavalli and Vittoria Guazzini (fresh holders of the Italian record in the team pursuit with the aim of going to medal at the Tokyo Olympics 2020) will become an active part of the Bend36 project.
How? Giving punctual and constant feedback for the further improvement of the product and working in symbiosis with Bend36 from the point of view of social communication.
"The closeness with Bend36 honors us," says Valentino Villa, president of the team, "the longer I go with the years, the more I realize how much the best performances are born of attention to detail. Our athletes love the products of Bend36, they tried them several times and were enthusiastic about it. I am convinced that this could be the first step in a long and fruitful collaboration ".