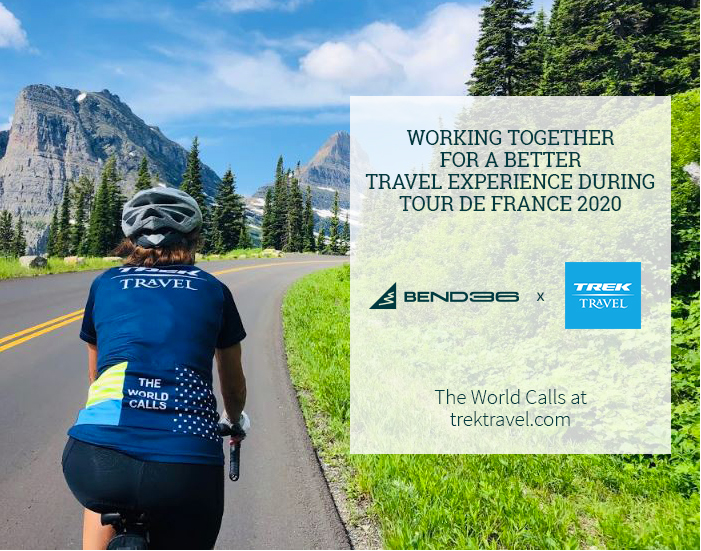 BEND36 CREAMS TRAVEL WITH TREK TRAVEL
Bend36 and Trek Travel are teaming up to offer guests at Tour de France amenities worthy of the yellow jersey. Trek Travel was formed in 2002 as the luxury bicycle touring arm of Trek Bicycles, one of the world's largest bicycle manufacturers. Voted a 2016 and 2018 Travel+Leisure World's Best Tour Operator, they're a team of globetrotters, world-travelers, and dreamers who know how to inspire the memories guests have for the rest of their life. They find the best roads, hotels, towns, food, routes, and attractions, and introduce them to people looking for adventure. All on bikes guests are guaranteed to love, and with impeccable hospitality at every step.
Bend36 creams were born from the intuition and experience of the champions Alberto Contador and Ivan Basso together with the entrepreneur Alessandro Rombelli. Trek Travel has chosen Bend36 as its new technical comfort partner. Trek Travel guests experiencing the excitement of the Tour de France will be receiving Bend36 products in a complimentary bike tour 'essentials kit'. Products such as Chamois Cream, Pro Endurance Gel, and Light Legs Gel will assist cyclists conquering new heights and discovering new roads with Trek Travel.