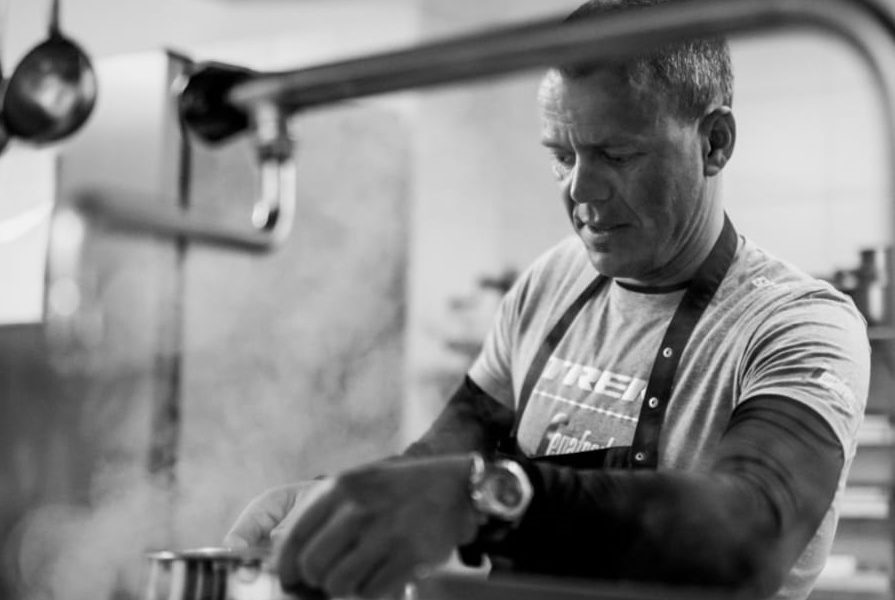 Behind the scenes Vol. 1 – Trek Segafredo Chef Interview
We had time to sit down with the Trek-Segafredo Elite Chef Kim Rokkjaer and ask him about daily meal prep, rider preferences, and of course, FOOD!
How many years have you supporting the team?
I've been working with the team as the only chef since 2011.
Tell us about your typical schedule during TDF: breakfast preparation, transfer in hotels, dinner. Do you have a food truck or you cook directly in hotel kitchens?
I cook in hotels kitchens, which is what I prefer, while A normal TDF day is: enter the kitchen 2 hours before breakfast (which is 3hrs before start) and the last man to leave hotel. Then transfer (including shopping) between 1-4hrs, arrive and install at next hotel, short break (sleep/pool/run or short bike ride). Finally it's time to attack the kitchen to prepare bread, post-race food, dinner, serve dinner, clean up, go to bed.
The team roster for TDF is composed of riders from all over the world. Have they many different requests from each other?
We have 8 riders from 6 different nations! Yes, I allow them to come to me with preferences and as long as they are within our "rules" and goals of nutrition, I allow it.
Which are your most successful dishes in team crew?
Chicken curry stew or any kind of easy simple comfort food. We also serve burgers and fries the day before each rest day and what's not to like about that!
Do you have any smoothie receipt or specials that you would like to share with us?
Of course, here you are the breakfast smoothie (for 8 portions):
– 8 pears
– 2 bananas
–  500gr red berry (your choice)
– 1 liter freshly pressed orange juice
– 1/2 l skyr (yogurt)
– 1/2 l ricemilk
– 2 spoons of honey
– MIX, serve cold
What do you love about food?
I love first of all freshness. Then I love varieties , organic , freestyling and wine!
Have you ever thought about a cookbook?
Never, it's not my focus.
Who is the greediest team rider in this Tour de France?
Well, he's not in team anymore, but I won't name any names. I only have sweet clients and I treat them all the same.