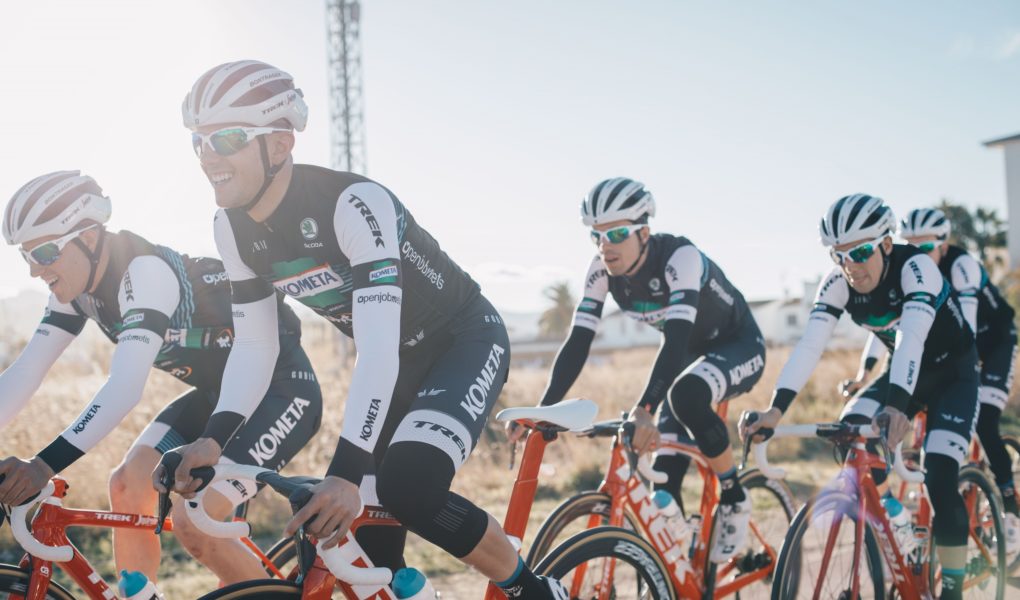 BEND36 Partner with Kometa Cycling Team for the 2019 Racing Season
We are glad to support Kometa Cycling Team young talents as Official Supplier for the 2019 racing season. The Spanish-registered squad created by the great champion Alberto Contador uses our complete range of products.
"In a professional cyclist team there are always sponsors that have greater visibility than others, but that does not imply that their importance is less. " said the Team Kometa General Manager Fran Contador. "All the support of a team is fundamental to its functioning and its existence. And with Bend36 we found a great example: Alessandro Rombelli is a great lover of this sport and that enormous love is not only born his confidence in this project, but a tangible contribution to the cycling universe that seeks to improve its practice and its enjoyment. In Kometa Cycling Team we felt it with its own brand because in fact both Ivan Basso and Alberto Contador, and of course our continental squad, have collaborated in his birth and now we can enjoy its benefits".
"Cycling is a very demanding sport," added the sport director Jesus Hernandez. "To the hardness of the stages, of its design, of its orography, of the particularities of the terrain through which it passes, of the demands of the rivals, we must also add the external factor. Cycling is an outdoor sport, exposed to heat, cold, rain, snow or wind. Having an ally like Bend36 allows us to fight the ravages of the weather in the best way possible. High quality cosmetic products that protect our skin, prevent the appearance of always annoying chafing and irritation and even prepare our muscles for the efforts that are to come. "
The young Italian sprinter Michele Gazzoli is ready for his second season in a row with Kometa Cycling Team, and is very happy about whole range of products we provided for him:
"I'm feeling very well with the Bend36 products," said Michele. "It is a complete range that for us is really essential for both recovery and pre-race. I use in particular the Chamois Cream and the Relief Gel, cause I had in the past several problems brought by the saddle support. Since I use these products I have practically eliminated this pain. This is very important for a cyclist, especially in the context of a stage race when the next day you have to start despite pain! I'm really satisfied and I hope this collaboration will last for a long time, because at least the races are won even looking at the detail!